New Book Releases for July 2019 – Young Adult Fiction
Here's my list of top picks for July 2019 new releases. What's on your reading list? Click on covers for more details.
Young Adult Fiction
Queen of Ruin – Tracy Banghart – Grace and Fury #2 – Little, Brown Books for Young Readers – Published 2 July 2019
Banished by Asa at the end of Grace and Fury, Nomi and Malachi find themselves powerless and headed towards their all-but-certain deaths. Now that Asa sits on the throne, he will stop at nothing to make sure Malachi never sets foot in the palace again. Their only hope is to find Nomi's sister, Serina, on the prison island of Mount Ruin. But when Nomi and Malachi arrive, it is not the island of conquered, broken women that they expected. It is an island in the grip of revolution, and Serina–polite, submissive Serina–is its leader.
Young adult fiction: Fantasy.
---
Maybe This Time – Kasie West – Point – Published 9July 2019
Weddings. Funerals. Barbecues. New Year's Eve parties. Name the occasion, and Sophie Evans will be there. Well, she has to be there. Sophie works for the local florist, so she can be found at every big event in her small hometown, arranging bouquets and managing family dramas.
Enter Andrew Hart. The son of the fancy new chef in town, Andrew is suddenly required to attend all the same events as Sophie. Entitled, arrogant, preppy Andrew. Sophie just wants to get her job done and finish up her sketches so she can apply to design school. But every time she turns around, there is Andrew, getting in her way and making her life more complicated.
Young adult fiction: Contemporary.
---
Spin the Dawn – Elizabeth Lim – The Blood of Stars #1 – Knopf – Published 9 July 2019

Maia Tamarin dreams of becoming the greatest tailor in the land, but as a girl, the best she can hope for is to marry well. When a royal messenger summons her ailing father, once a tailor of renown, to court, Maia poses as a boy and takes his place. She knows her life is forfeit if her secret is discovered, but she'll take that risk to achieve her dream and save her family from ruin. There's just one catch: Maia is one of twelve tailors vying for the job.
Young adult fiction: Fantasy
---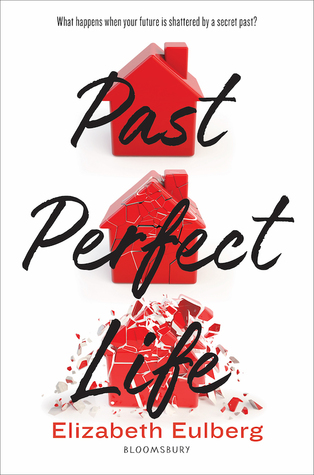 Past Perfect Life – Elizabeth Eulberg – Bloomsbury YA – Published 9 July 2019
Small-town Wisconsin high school senior Allison Smith loves her life the way it is-spending quality time with her widowed father and her tight-knit circle of friends, including best friend Marian and maybe-more-than-friends Neil. Sure she is stressed out about college applications . . . who wouldn't be? In a few short months, everything's going to change, big time.
But when Ally files her applications, they send up a red flag . . . because she's not Allison Smith. And Ally's-make that Amanda's-ordinary life is suddenly blown apart. Was everything before a lie? Who will she be after? And what will she do as now comes crashing down around her?
Young adult fiction – Contemporary.
---
How We Became Wicked – Alexander Yates – Atheneum Books – Published 23 July 2019
The WICKED: Already infected by the droves of Singers, the ultraviolet mosquito-like insects who carry the plague, the Wicked roam the world freely. They don't want for much—only to maim and dismember you. But don't worry: They always ask politely first.
The TRUE: The True live in contained, isolated communities. They're the lucky ones; they found safety from the Singers. And while the threat of the Wicked may not be eliminated, for the True, the threat has certainly been contained…
The VEXED: The Vexed are the truly fortunate ones—they survived the sting of the Singers, leaving them immune. But they're far from safe. The Vexed hold the key to a cure, and there are those who will do anything to get it.
Young adult fiction: Science fiction, dystopian
---
The Arrival of Someday – Jen Malone – HarperTeen -Published 23 July 2019
Lia loves a good cause. Raising awareness, taking on the school board, even a good rally. She also loves roller derby and it's for good reason they call her Rolldemort. With early entry into her college of choice, a mural competition awarded and awaiting completion and her best friend Sibby by her side, Lia's life is good. Until she discovers that her liver disease, something she has had all her life, worsens and leaves Lia needing a liver transplant – and soon. Lia must navigate the transplant waiting list while trying to decide how she feels about putting some things in her life on hold and sorting out her family and friends' reactions to her diagnosis
Young adult fiction: Contemporary
---