Book Week 2020 – Update
The theme for Book Week 2020 has been announced – Curious Creatures, Wild Minds. Due to COVID-19, the usual date of late August has been changed. Book Week will be celebrated from the 17th to the 23rd of October.
More details are available on the CBCA website.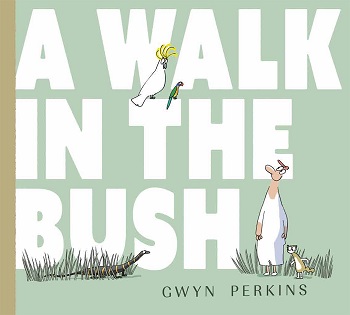 The official artwork for Book Week 2020 has been designed by 2018 CBCA Picture Book of the Year winner Gwyn Perkins. As the author/illustrator of A Walk in the Bush, I think this is the perfect match for theme.
The delayed date will allow us to hopefully bring students together again to celebrate. It will be lovely after the experiences of COVID-19.